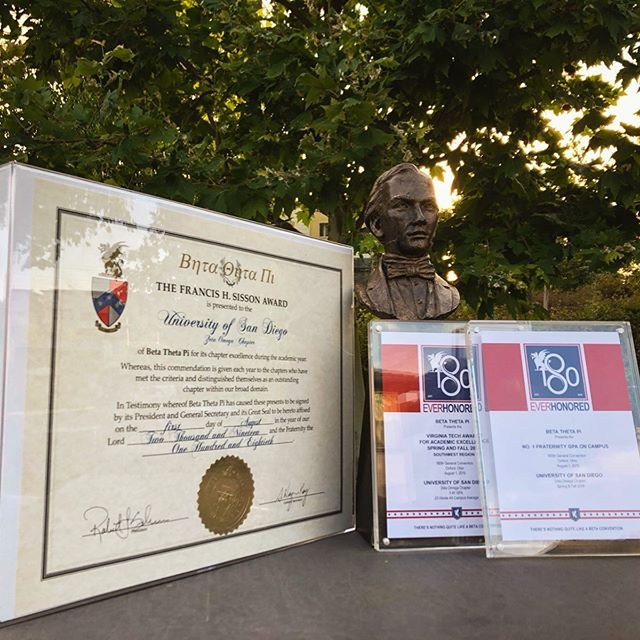 Happy Founders Day from the San Diego boys of Beta Theta Pi! Over the weekend, Doug Horn ('20), Andrew Silva ('20), and Rowan Parmenter ('21) all attended Beta's 180th General Convention at our fraternity's founding place in Oxford, Ohio. The Zeta Omega chapter took home the Knox award for the 10th time which is the general fraternity's most prestigious award given out. We also took home the Sisson Award and two awards honoring our academic achievements. What a great day to be a Beta🐉.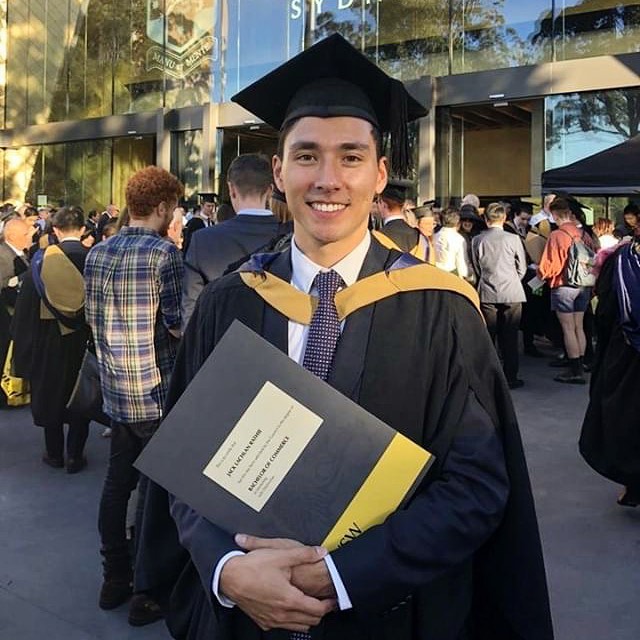 Huge congrats to Beta @jackrathie on recently graduating from the University of New South Wales in Sydney, Australia! Jack was a Beta at USD during the Fall of 2016 while he studied abroad at USD. He graduated from UNSW with a Bachelor of Commerce (Marketing) with distinction and a Bachelor of Laws (Honours). #boss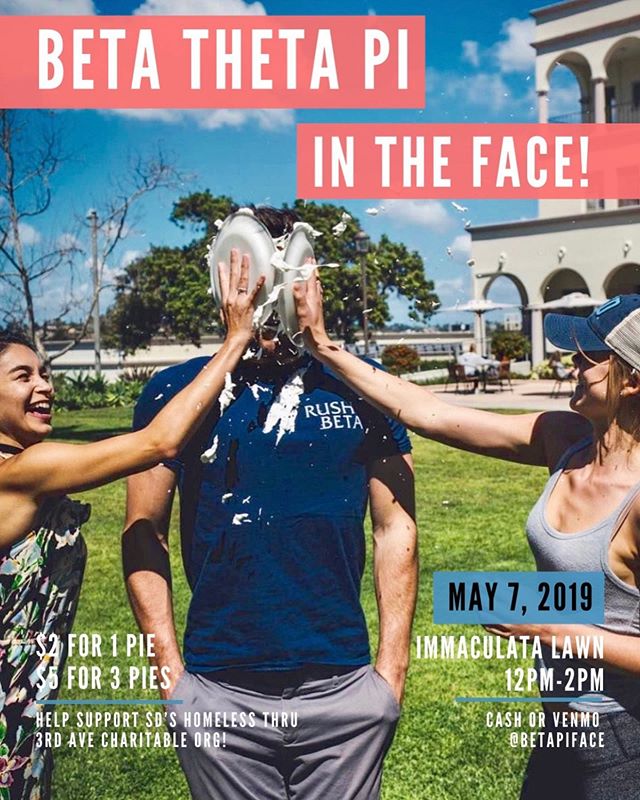 Come out and support the Alpha Epsilon Pledge Class in their philanthropy event TOMORROW during dead hours. 12-2 at the Immaculata Lawn! All proceeds go toward T.A.C.O., a local org helping support the SD homeless community.
Brothers had an awesome experience this week volunteering at Rachel's Night Shelter and Perkins Elementary.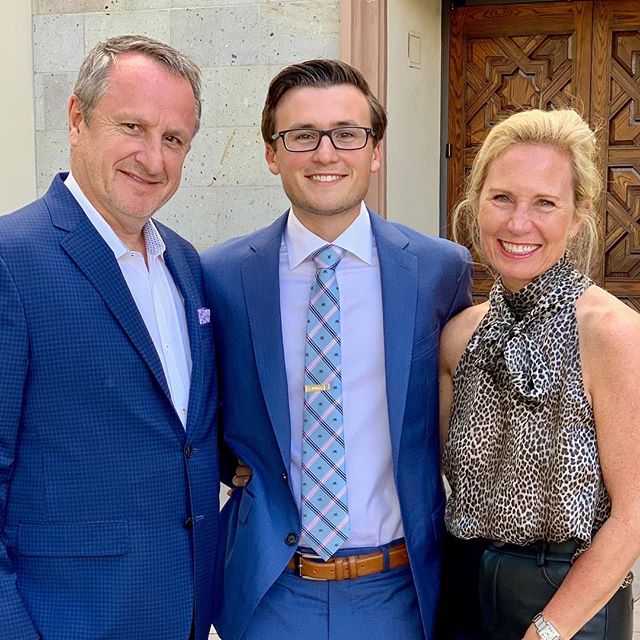 The 14th annual Beta Theta Pi Family Weekend began last Saturday afternoon with the Beta Sweetheart Brunch and concluded on Sunday with the Family BBQ and Cornhole Tournament. Thank you to @Rowan_parmenter for organizing, from start to finish, an incredible weekend in which we spent time with family members, alumni, special guests, and Friends of Beta Theta Pi. We can't wait for next year!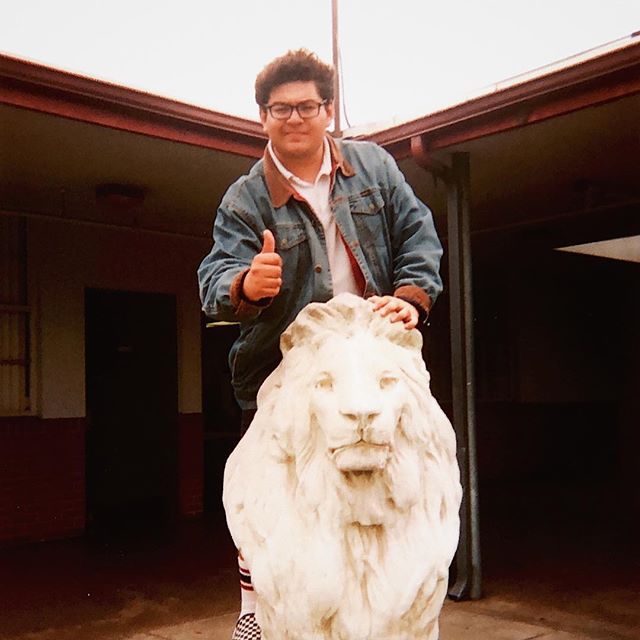 Come out and watch Beta pledge Andrew Estrada perform LIVE at the Ole Music fest with special guest @rbridge98 (NADER) as he opens up for Jay Sean and Marc Bassy❗️Friday. 6pm. Missions B lot. Be there.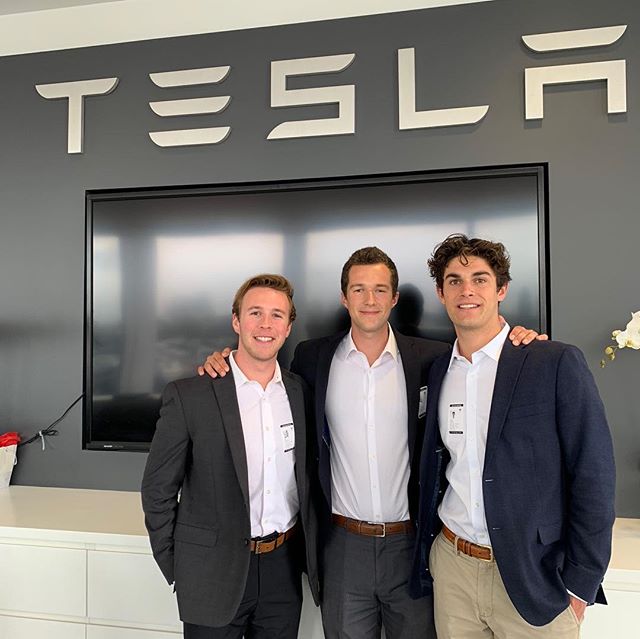 Beta Theta Pi brothers involved in the SIBC presented their final deliverable to executives at Tesla Motors headquarters this weekend in Fremont, CA. Congratulations on finishing a consulting project that took about six months! 🚘⚡️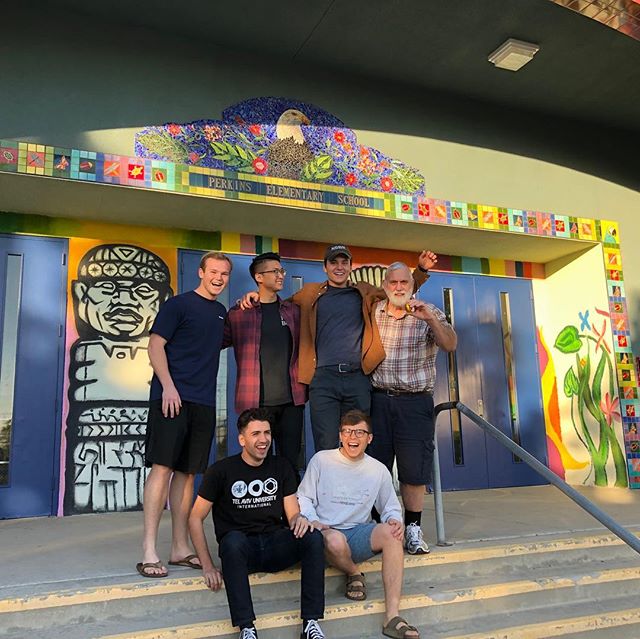 Yesterday, some of the guys went down to Perkins Elementary and put on a science fair for the kids. Huge shoutout to @thesilvaspecial and @chris_collins80 for putting on a great event!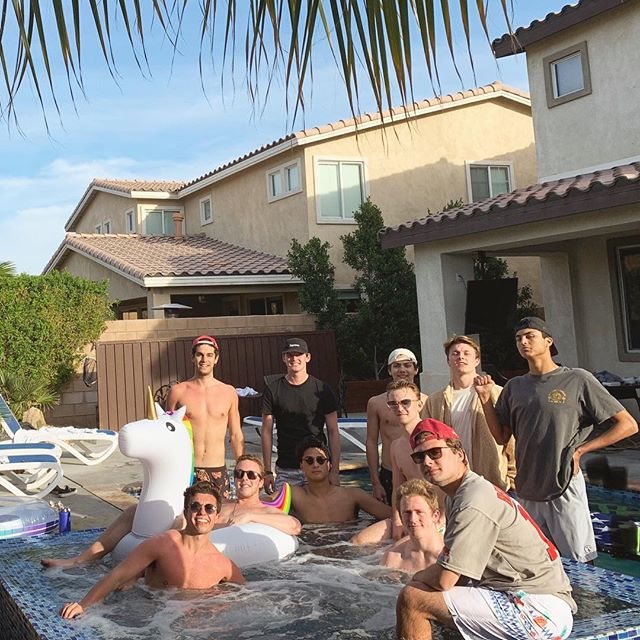 The Beta Boys on a fantastic Spring Break trip to Palm Springs. Hope everybody is having a great break😎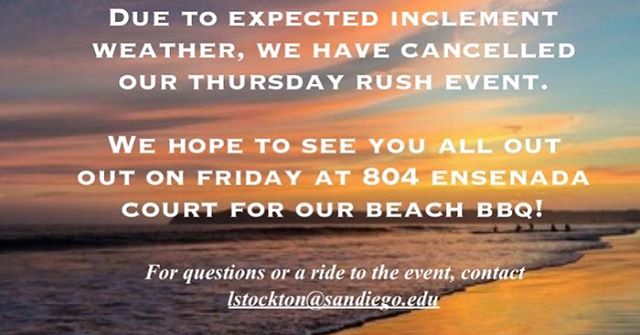 We are sorry to announce that, due to weather, we are cancelling our Thursday (Feb 14th) event scheduled for the USD pool deck. Make sure to get out to the bbq on Friday as it is our last open event!
See you boys tomorrow night. 7:30PM @ Valley Field. #rushszn